Instruction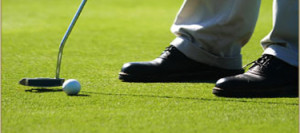 No golf workshop, school, clinic or individual lesson will take you beyond the skill and experience of the instructor. Pike Run Golf Club is virtually unmatched in the Toledo area. They continue to test their skills each week and do their utmost to utilize the best in classic and new golf instruction techniques. If you are looking to improve or have a question, talk with Steve. It could be the best thing you ever do for your golf game.
Available Programs
Private Instruction
Group Lessons
Intructional Clinics
Junior Golf Campus
Please contact the Pro Shop or use the request form above to receive additional information about improvement programs at Pike Run.
JR. GOLF CAMP 2017
JUNE 6-7-8 
JUNE 20-21-22
JULY 18-19-20
COST: $45.00 PER WEEK
WHERE: PIKE RUN GOLF CLUB
SIGN UP FOR 1 WEEK OR AS MANY AS YOU WANT
CAMPS ARE LIMITED TO 14 KIDS PER WEEK
CAMP INCLUDES LUNCH & A FREE 1 MONTH MEMBERSHIP*
8:55 – 9:00 DROP KIDS OFF
9:00 – 11:40 INSTRUCTION
11:40 – 12:00 LUNCH
12:00 – 12:10 PICK UP KIDS
* AFTER STUDENT HAS ATTEND 2 WEEKS OF CAMP THEY WILL RECEIVE A ONE MONTHS FREE MEMBERSHIP. MEMBERSHIP ALLOWS FREE GOLF MONDAY – THURSDAY WHEN ACCOMPANIED BY AN ADULT.
CAMPS ARE DESIGNED TO BE FUN, EDUCATIONAL AND SAFE. INSTRUCTION WILL BENEFIT BOTH BEGINNERS AND ADVANCED. STUDENTS WILL GAIN KNOWLEDGE ON THE GOLF SWING, RULES, AND ETIQUETTE.
STEVE RADCLIFF CLASS A PGA PROFESSIONAL WILL INSTRUCT CAMPS. STEVE HAS WORKED WITH MANY JUNIORS ORGANIZATIONS WHICH INCLUDE SCHOOLS, YMCA…trades AND THE SPECIAL OLYMPICS.
TO SIGN UP CALL PIKE RUN GOLF CLUB 419-538-7000