Memberships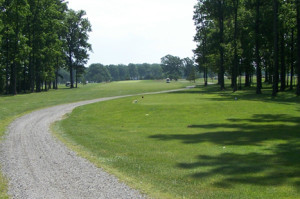 Once you've played our golf course at Pike Run, you're going to want to return again and again to conquer this shot-maker's course.
And an annual pass at our club is one of the best ways to guarantee that you'll be visiting often. Make sure to use our request form to receive more information.
Season Pass 2024
Season passes are for green fees only.
Couple and family passes may include students in college from the same family. (Four years or age 22)
Senior citizens must be 60 yrs. old.
10% Discount for those living outside a 15 mile radius of the golf course. (On season passes only)
Outings and tournaments (not sponsored by the club) with shotgun starts are excluded from season passes.
Family members age 12 and under play free with any adult season pass.
You must be 16 years old to purchase a cart pass. (Also, to drive a cart.)
Passes include a coupon for 10 baskets of range balls. (One per pass)
A payment plan may be used on dues paid after Feb 4, 2024. The first payment is due March 1, second, June 1, third, September 1.
Rates for 2024 if paid in full by February 4, 2024. After February 4th 2024, add $100 to each pass.
If paying with a credit card, a 4% processing fee will be added.
ANYTIME PASS
| | |
| --- | --- |
| Student (13-18) | $345 |
| Junior (19-35) | $575 |
| Adult Single (36-59) | $800 |
| Couple | Add $230 |
| Family | $1100 |
| Senior (60 plus) | $750 |
| Senior Couple | $950 |
WEEKDAY ONLY
| | |
| --- | --- |
| Senior (60 plus) | $665 |
| Senior Couple | $845 |
| Student (13-18) | $245 |
CART PASS
Club Storage or Locker $40
FAMILY WEEKEND/HOLIDAY
This pass allows family to play on weekends and holidays only.
$500.00