Tournaments
Making memories on the golf course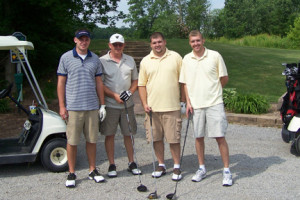 For a memorable time in the company of friends and colleagues, you should consider a golf tournament at Pike Run Golf Club. We have been attracting golf events from all around the Toledo area for years.
Make new friends on some of the best greens in tha area. The beautiful and expansive grounds of Pike Run Golf Club is the perfect spot to hold your next golf outing.
You'll Love Our Full-Service Treatment
Spend your time focused on your guests and golf with one of our standard tournament/outing packages. With our professional assistance you will have more time to mingle and make friends.
At Pike Run Golf club you can also mix business with pleasure in our banquet room. With room to accomodate groups of 10-150, it is perfect for business activities and social occasions.
Your Guests Deserve Pike Run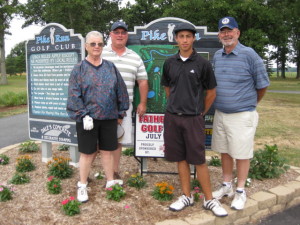 Whether it is a large charity event or a group of 12 on a golf get together, we work hard to ensure your complete satisfaction. Many organizations, businesses, and private groups choose Pike Run each year and return to our course again and again!
With the gently rolling terrain and the winding Pike Run Creek, Pike Run Golf Club will make a beautiful setting for your next Toledo golf experience.